Well, What a Week Last week was, which only went on through the weekend and into this week! AHG.
As a Military Girlfriend, Living in a Military town(an AWFUL place) with the Largest Base.. When word started to spread that the Troops may not get their full pay, Panic STRUCK! To me, I could almost relate.. When the Economy dropped I was let go from my Position as an Event Coordinator, a position that I absolutely adored.But that story is on a whole different level.
Honestly, I kinda ignored all of the posts from the Army wives and soldiers on facebook and just went about my own business. " Eh, It's probably just a nasty rumor..or some kind of scare tactic."
But it wasn't.
Last Friday, Adam checked his LES.. which is basically their pay, Sure enough his pay was cut in Half. HALF! Thankfully he would still be getting some, but SOME doesn't cover our Bills. Yes I work and Yes I pay bills here in our house as well.. But it still wouldn't cover.
That night after the mass text messages that were sent from us about " Check your Pay" " F the Government" and so on and so fourth, I headed to work.. our Cafe was Dead silent. a customer here and there. I have never seen this town so still. Everyone was preparing.
Thankfully the next day, Word spread that the Military would IN FACT get their pay.
Besides the Military crazy-ness I have been on the hunt for a better career opportunity ..In the Austin Area :)
Adam should be out of the Army soon for his back conditions and well, we do NOT want to stay in this horrible horrible town.
Application after application whoa buddy it gets soo tiring! I feel like I have ALL of my information memorized! ahaha.
But I think that God has a plan for me!
After Battling a nasty cough and sore throat and well, feeling completely under the weather..I took a trip to Austin today, Went and had a chat with a former Boss and then ran some errands, paid some bills, enjoyed a little quiet time at Barnes and Nobles, got to check out my sisters office (she needs more pictures lol) and then went to a spin class at Golds Gym with her. I was a little nervous about the class, I havent been doing a regular work out since moving from Austin.. My Jobs, (Yes thats Plural)kind of took over my life..Not to mention some of my worries were because Ive had such a hard time breathing these past few days.. But, we did a warm up and lifted some weights and then the class began, by the end of it.. I felt wonderful! Im so very glad she took me with her! Thanks Ber!
And As I sit in our bedroom and write this Blog, Adam comes in and says He just got word that He may be deploying afterall.. Yes Ladies and gentlemen, It's a live by the edge of your seat kind of ride with the Military. If this follows through and he does deploy, He will be gone by this summer from the deployment dates are that I know of. Hmph.
Oh The Military Life.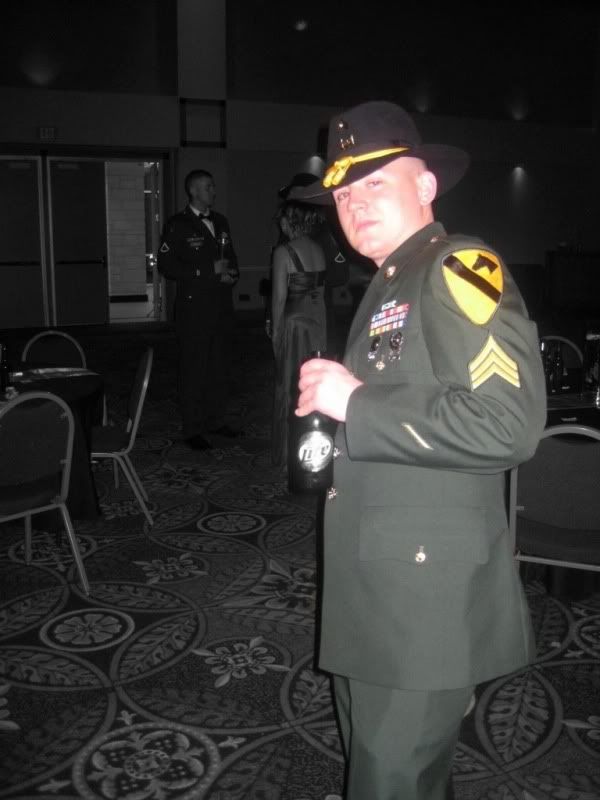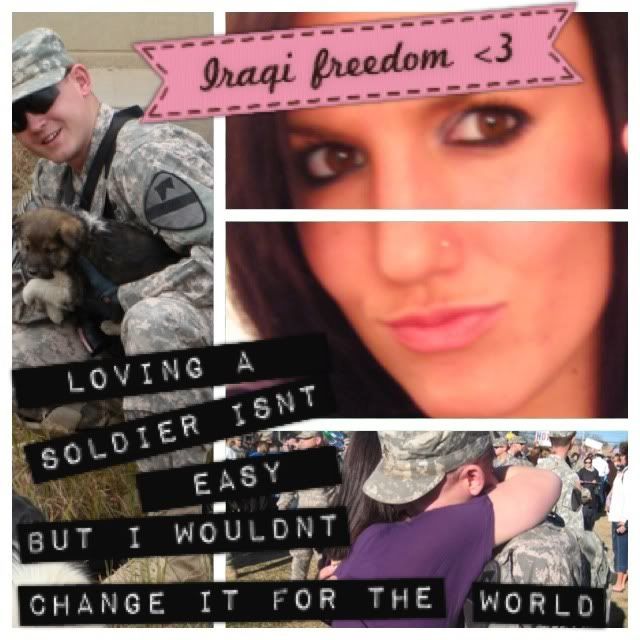 GoodNight Bloggers :)